TURBOSERVICE
24

- FINDEN SIE UNKOMPLIZIERT DAS PASSENDE PRODUKT
TURBOLADER INSTANDSETZUNG REPARATUR ÜBERHOLUNG BERLIN WIRD'S JETZT TEUER?
Nein. denn die Magnos Turbosystems GmbH bietet Ihnen eine Instandsetzung / Reparatur / Überholung Ihres Turboladers in Berlin oder Austauschteile zu attraktiven Konditionen. Bei unseren Austauschturbos handelt es sich um generalüberholte Originalteile. Sie sparen damit bis zu 50% Ihrer Materialkosten. Alternativ bieten wir natürlich auch neue Serienturbolader der unterschiedlichen Hersteller. Hier wird unsere Turbolader Instandsetzung genauer erklärt. Haben Sie noch Fragen? Rufen Sie uns an oder schreiben eine E-Mail, wir helfen Ihnen gerne weiter.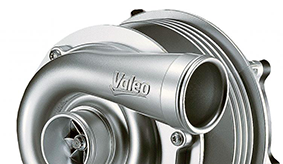 DPF DIESELPARTIKELFILTER REINIGUNG BERLIN BRANDENBURG
Partikelfilter, Rußfilter, Dieselpartikelfilter, DPF, FAP - sie werden unterschiedlich bezeichnet. Eines haben sie jedoch alle gemeinsam, sie sind Verschleißteile und benötigen eine DPF Diesel-Partikelfilter Reinigung! Nach einer entsprechenden Kilometerlaufleistung verstopft der Partikelfilter ganz regulär. Die Ursache ist eine Ascheablagerung durch den ständigen Kraftstoffverbrauch. Auch ein ungünstiger Fahrzyklus führt dazu (viel Kurzstrecke, wenig Autobahnfahrten). Die Folge ist das Notlaufprogramm oder ein starker Leistungsverlust des Fahrzeugs.


Wir von Turboservice24 reinigen Ihren DPF Diesel-Partikelfilter schonend, schnell und günstig. Mit einem zertifizierten Verfahren, werden alle Rückstände aus dem Filter - ohne Hilfe von Chemie entfernt. Ihre eigenen Hände bleiben dabei sauber und der Filter ist frei von Ruß. Als Alternative zur eigenen DPF Diesel-Partikelfilter Reinigung bieten wir Ihnen originale Austauschfilter oder neue Dieselpartikelfilter aus dem EU Aftermarket Bereich an. Diese Lösung ist schnell und ganz bequem. Hier wird unsere DPF Diesel-Partikelfilter Reinigung ganz genau erklärt. Haben Sie noch Fragen? Rufen Sie uns an oder schreiben eine E-Mail, wir helfen Ihnen gerne weiter.
TURBOCHARGER
NOT FOUND?
To simplify the search for a specific turbocharger or particulate filter, please enter the reference number OE, OEM in the upper "Search" field. The manufacturer number or OE numbers can be found on the turbocharger nameplate, as shown in here. If your turbocharger or particle filter has not yet been removed, you can also obtain these numbers from your authorised workshop. If you are unsure whether the offered turbocharger or particle filter fits your vehicle or if you have not found a suitable part in our shop, please call our hotline or send us a repair or cleaning request by email - we will repair your turbocharger or clean your particle filter quickly, professionally and inexpensively.

Warum
wir

:
Deutscher Betrieb mit Sitz in Berlin
Mehr als 10 Jahre Erfahrung in der Instandsetzung
Eigene Entwicklungsabteilung im Haus
Instandsetzung durch zertifizierte Mechaniker
Neueste Diagnose- und Prüftechnik von Marktführern
Protokolle unserer Maschinen bürgen für Qualität
Ihre

Vorteile:
Waren in Erstausrüsterqualität
Kostenloser Versand
Kostenloser Rückversand des Altteils
Schneller und kompetenter Service via Telefon und Email durch unsere Techniker
Positive Bewertungen bei eKomi und eBay
24 Monate Gewährleistung auf alle Produkte
Sichere Zahlungsweise durch SSL-Verschlüsselung
Zahlungsarten: Klarna Rechnung, Klarna Ratenkauf, Vorkasse, Kreditkarte, Nachnahme, Paypal, Amazon Payments und Sofortüberweisung
Wie wir vorgehen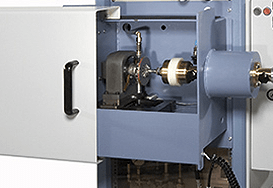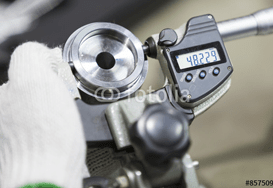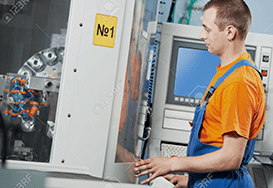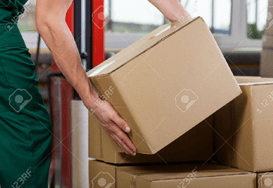 ORIGINAL TURBOLADER KAUFEN ODER INSTANDSETZEN/REPARIEREN IN BERLIN -
Magnos Turbosystems GmbH
Die Magnos Turbosystems GmbH ist Ihr kompetenter Partner im Bereich Turbolader Instandsetzung. Seit über 10 Jahren beschäftigen wir uns mit der Instandsetzung dieser Aggregate. Bei uns können Sie nicht nur Online, sondern auch in unserer Werkstatt in Berlin Original Turbolader kaufen - günstig und von bester Qualität!

Alle Teile werden im Austauschverfahren geliefert, was große ökologische und ökonomische Vorteile bringt. Durch unsere eigene Produktion vor Ort in Deutschland sind wir in der Lage, nahezu jedes Ersatzteil für jedes Modell über Nacht an jeden Ort in Europa zu liefern.
In ganz eiligen Fällen oder einfach zur Entlastung Ihrer Logistik, liefern wir den Turbo auch direkt an Ihren Kunden - selbstverständlich neutral verpackt oder auf Wunsch auch mit Ihrer eigenen Verpackung und Ihrem Absender
TURBOLADER INSTANDSETZUNG REPARATUR BERLIN BRANDENBURG - ERSTAUSRÜSTERQUALITÄT ERHALTEN
Auf Qualität legen wir größten Wert. Das beginnt bei der Auftragsannahme und geht über die Bearbeitung und Produktion bis zum Versand. Bei unserer Instandsetzung orientieren wir uns an den Richtlinien der Hersteller. Wenn Sie bei uns einen Turbolader kaufen, können Sie sicher sein, dass wir dafür ausschließlich Ersatzteile in Erstausrüster-Qualität verwenden.

Zum Abschluss der Reparatur werden alle Autoteile auf unseren modernen Prüfständen der neuesten Generation getestet. Nur wenn sie die Anforderungen zu 100% erfüllen, erhalten sie eine Freigabe und verlassen unser Haus.

Durch unsere über zehnjährige Erfahrung sind wir in der Lage Turbolader für jeden Auto-Typ zu liefern, egal ob BMW, Citroen, Fiat, Mazda, Mercedes Benz, Opel, Peugeot, Smart oder Volvo. Wir kümmern uns auch gerne um Ihre Ladedrucksteller Reparatur. Außerdem können Sie in unserem Shop neben Turboladern auch eine passende neue Unterdruckdose kaufen.
PARTIKELFILTER DPF REINIGUNG BERLIN BRANDENBURG - AUF VOM TÜV FREIGEGEBENEN MASCHINEN
Der Dieselpartikelfilter (DPF) hat den Dieselmotor wesentlich umweltfreundlicher gemacht und funktioniert mittlerweile nahezu wartungsfrei.

Allerdings kann der Partikelfilter bei häufigen Kurzstreckenfahrten sowie bei regelmäßig niedrig gefahrenen Drehzahlen verstopfen. Dies verursacht einerseits merkbaren Leistungsverlust als auch höheren Motorverschleiß.

Wenn Sie diese gleich beachten können Sie durch eine bestimmte Fahrweise (gleichbleibende Geschwindigkeit bei gleichbleibender Drehzahl über eine längere Strecke – Angaben dazu finden Sie Ihn der Bedienungsanleitung Ihres Fahrzeuges) in vielen Fällen selbst "reinigen". Diese Reinigung ist jedoch nicht vollständig und wird in immer kürzeren Abständen notwendig werden.

Bei zu starker Verstopfung des Rußpartikelfilters kann es vorkommen dass Ihr Fahrzeug in das so genannte "Notlaufprogramm" wechselt und die Fahrleistung nur mehr eingeschränkt zur Verfügung steht. In diesem Fall müssen Sie umgehend eine Fachwerkstatt zur Prüfung und Reparatur aufsuchen.
Dieselpartikelfilter (DPF) Reinigung bei Turboservice24 in Berlin
Damit dies nicht passiert und Ihnen teure Kosten für einen neuen Dieselpartikelfilter (DPF) erspart bleiben können Sie bei Turboservice24 Ihren Partikelfilter reinigen lassen. Dies ist deutlich günstiger als ein neuer Rußpartikelfilter, schont den Motor und senkt den Kraftstoffverbrauch.

Die Voraussetzung für eine erfolgreiche Reinigung ist ein technisch einwandfreier Filter. Der Keramikeinsatz darf nicht gebrochen oder rissig sein und das Filtergehäuse dar keine tiefen Beulen, Löcher oder Durchrostungen haben. Der Rußfilter muss ausgebaut und sämtliche Anbauteile (wie z.B. Druck- und Temperaturfühler, Halter, Schellen, Schläuche, etc.) müssen demontiert sein.

SCHNELLER VERSAND
Wir führen Garrett Turbolader, KKK BorgWarner, IHI und Mitsubishi. Auch für Exoten und seltene Modelle können wir in kurzer Zeit Neu- und Austausch-Turbolader liefern. Dabei führen wir jede Turbolader Reparatur in Berlin, Deutschland durch.

In unserem Online-Shop können Sie Ihren Turbo übrigens auch per Expressversand bestellen. Wir liefern unsere Produkte, egal ob Turbolader Überholung, Turbolader Reparatur oder Turbolader Instandsetzung nach Deutschland und ganz Europa.
Das Besondere: Wenn Sie bei uns einen Turbolader günstig kaufen, erhalten Sie im Austausch Erstausrüster-Qualität mit Originalteilen - so garantieren wir eine hervorragende Turbolader Funktion, die lange Freude beim Fahren bereitet.

Die Magnos Turbosystems GmbH zählt nicht nur zu den Marktführern in Berlin und Brandenburg, sondern mit unserer Niederlassung in London sind wir mittlerweile europaweit vertreten.

NOCH FRAGEN?
Unser Service-Team berät Sie gerne ausführlich über unser Sortiment und die Auswahl des richtigen Turboladers passend zu Ihrem Kfz und Motor. Ob Audi A4, Audi A6, Golf GTI oder BMW 320d - unser Kundenservice weiß genau welcher Turbolader von Garrett, KKK BorgWarner, IHI oder Mitsubishi kompatibel ist. Außerdem können Sie bei uns auch Ihren neuen Partikelfilter kaufen.